The new Willow 8 x 12 timber garden shed from Landera makes an excellent studio or workshop.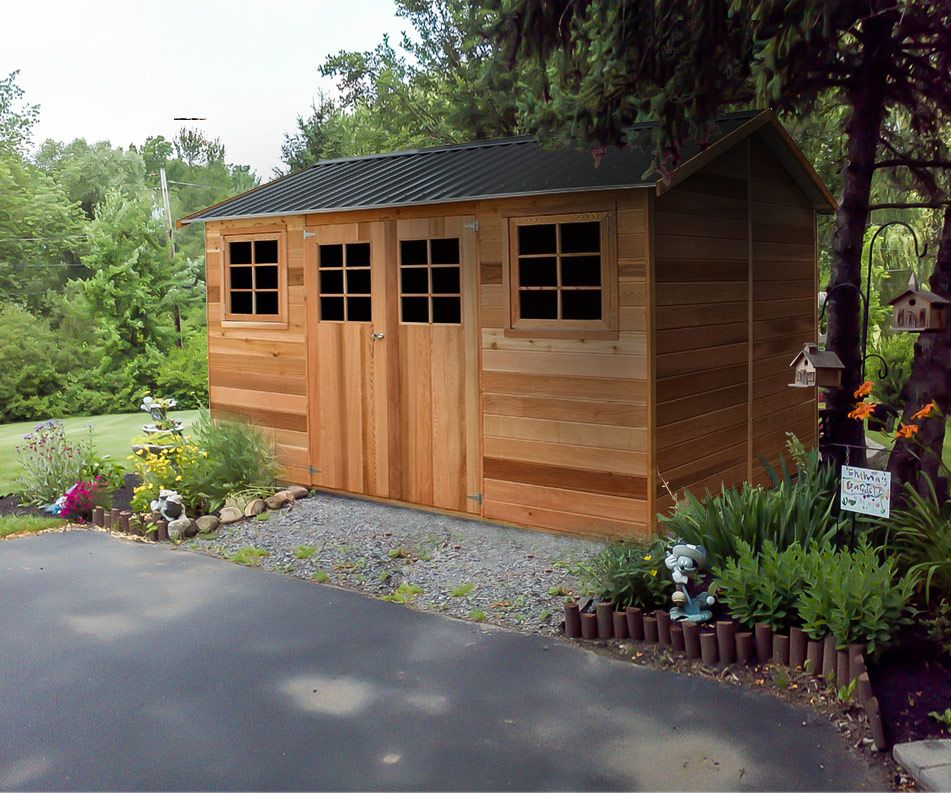 The popular Cedar Shed range from Landera has recently been augmented with the introduction of the WILLOW 8 x 12. This quality timber garden shed was developed as a result of numerous requests for a modified version of the MASTER SHED 8 x 12 featuring a double door set in the centre of the longer wall with an opening window either side.
This layout seems to be ideal for many people; it allows good access to the centre of the internal space and good light distribution for workshop or studio activities. And, of course, the standard options such as the REBATED FLOOR KIT and the HEAVY DUTY FLOOR KIT are available if required.
As with the other timber garden sheds in the range, the WILLOW 8 x 12 is designed for easy installation by the average handyman. The wall panels are pre-made to make the job easier; the actual assembly typically takes about 3 to 4 hours, although this does depend on the amount of site work needed to provide a suitable base for the shed.
The Western Red Cedar VJ panel cladding offers a really attractive appearance as well as excellent weathering qualities, ensuring that the WILLOW 8 x 12 will remain a handsome addition to your property for many years to come.