Description
The CEDAR SHED CHATSWOOD 8×16 is a large size timber garden shed or workshop available from Landera. Designed to be an attractive addition to any property as well as providing a functional, long-lasting outdoor storage facility or work space, the CHATSWOOD 8×16 features a Colorbond gable roof with overhanging eaves, and a colonial style door with tinted acrylic glazing and locking T-handle. An Opening Window is also supplied as a standard feature. Options including Double Doors, additional Opening Windows, stylish Ornate Wrought Iron Hardware, and Loft Shelf Kits as well as Flooring Kits are available.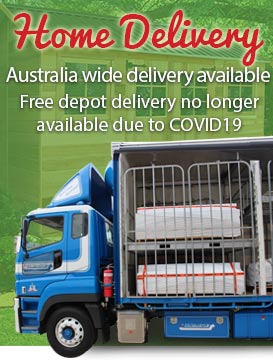 Our CEDAR SHED range is manufactured in Australia by Stilla, and is constructed using 42 x 35mm termite resistant pine framing and 18mm thick Canadian Western Red Cedar VJ cladding with a Colorbond steel roof.  The CHATSWOOD 8×16 is supplied in an easy to assemble kit with pre-made panels.  The panels come in raw timber (not stained or painted) allowing you to select the finish of your choice. Typically time required for assembly is about 4 to 5 hours, excluding the floor.  The unit can be sited on a concrete base or paved area, or a flooring kit can be used. Assembly is quite straightforward – installation of the Cedar garden shed products is a relatively simple process. The first step is to choose a nice level site in your yard. The floor position is marked out in a base constructed either using a recommended Stilla rebated floor or by laying a concrete slab. If the site is out of level a good option to consider is the heavy duty floor kit. This has been specifically designed to reduce site works where the ground is not level. Once the floor is in position the next step is to erect the pre-made walls. Starting at the front corner, the panels are joined and gables fastened into position. The roof is then assembled on the ground, lifted into position and fastened to the walls. Next the hinges are attached to the door, the door fastened to the wall and the door handle installed. Finally, the corner posts, cover strips, fascias and the ridge capping are attached to complete the product.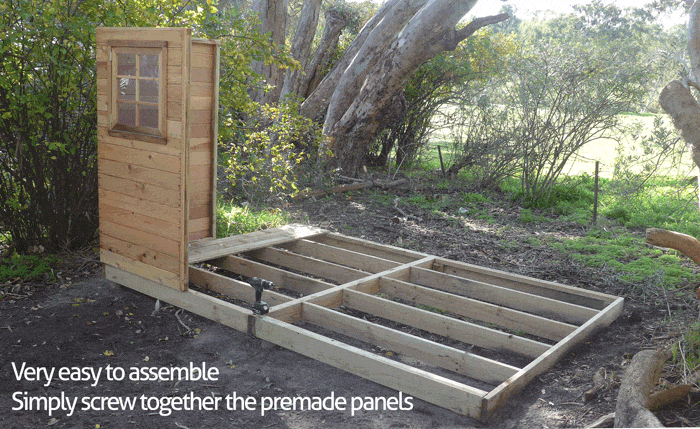 The CEDAR SHED CHATSWOOD 8×16 is supplied standard without a floor.  A rebated floor is available as an optional extra, as is also a Heavy Duty Floor Kit, both flooring kits include tough, Yellow Tongue flooring sheets as the finished surface.  The Heavy Duty Floor Kit provides for installation without the need for a prepared base such as a concrete slab or paved area. CEDAR SHED CHATSWOOD 8×16 features include:
Dimensions: 2524mm Wide x 4830mm Deep x 2500mm High (add 50mm for rebated floor or 140mm for HD floor kit)
Single colonial style glazed door (840mm opening 1890mm high) is standard, double glazed doors (1400mm opening) are available as an optional extra
Colorbond 'WOODLAND GREY' roof panels
One Window, 630mm opening with tinted acrylic glazing included standard
Termite resistant pine 42mm x 35mm framing
Wind rating: W33 / N2 – 33m sec = 118 kmh winds
Canadian Western Red Cedar 18mm thick VJ cladding
Preassembled panels for quick and easy assembly
Rebated Floor available as an optional extra
Heavy Duty Floor Kit including Rebated Floor available as optional extra
Other options include additional Opening Windows with tinted acrylic glazing for safety and 2400 Loft Shelf unit
10 year warranty

NOTE: WA, Qld, Vic and SA buyers, please check with your council before purchase, this shed is over 10 square metres and may require a building permit. This shed is designed for NSW where a permit is not required.
Pack sizes – approx: 0.6 m x 1.2m x 1.9m 180kg 0.35m x 0.35m x 2.4m 90kg 0.27m x 0.27m x 5.1m 45kg (includes ridgecap)